PRESENTS


WOMEN OF WORTH

Prophetic Conference

10-16 december 2012
More dates and information will be forthcoming!
Up to date, we have received no donations for this Conference.
Unless we receive your support, we will not be attending this Conference nor conducting a fact finding mission.
If we do not receive our targeted donation amount, any funds received will go into the General Missions
Fund and will be used as designated or for local goodwill projects currently in operaton.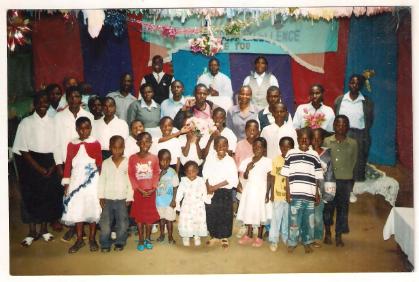 WOW! Is just the expression for the Women Of Worth Prophetic Conference in Moi-Sbridge Kenya East Africa!

The WOW Prophetic Conference Tour promises to be the greatest prophetic event to kick in the physical year of 2013 that will bring in the fulfillment of prophetic events of future and great importance!

The WOW Prophetic Conference Tour will begin in townships of Kenya East Africa and surrounding areas of Uganda, ending West on the Ivory Coast and Ghana.

What makes this Tour so very extra special is that it will add to the effectiveness of a fact finding mission and assessment of not only the continued spiritual and educational needs of the people but other humanitarian needs such as physical, health and life skills needs as well. This is why your help and support is so vitally important and needed.

Phase I of this collective Mission project is to verify donations of lands, existing buildings etc to be used to house libraries, health, teaching & distribution centers, depending upon the need of the people in that community. Bring together core groups of officials, educators and community leaders to establish a base of operations and overseers. Verify established NGO's, churches and assemblies who will work in collaborative efforts to insure the stability and distribution, selection and administration of projects.

HIS Love & Truth has targeted specific grantors who currently give to humanitarian projects such as those mentioned. We feel confident that once Phase I has been successfully completed that with the collection of statistics and other pertinent data, that grantors will be secured and many will support these worthy and most needed projects.

This is why we need your help! Your support is essential to the success of Phase I. Once Phase I has been completed, we can move into the next phase of funding and the implementation of targeted projects.

We see commercials all of the time with starving children with ribs protruding through their little chest. We do not have the funding nor would we spend the much needed funds on commercials and advertisements that we could use to feed these or to make certain that there is suitable drinking water in a village or that a child had a pair of shoes on their feet.

There are many organizations and churches sending missionaries to Africa. Yet there are many more bipartisan non-denominational organizations needed who not only address spiritual and moral issues but the essentials of day to day living. Africa is the richest Continent in resources in the World, yet have the poorest of people who are dying from not having the basic essentials in life. This is mainly due to funds getting lost and misappropriated in the larger organizations and to the lack of and type of support needed to follow-up to ensure the initiation of checks and balances; making certain that those who are in need receive it; to making certain that as much as possible of the money donated is used for the purpose of which it was donated and not administrative expenses, salaries or large overhead expenses. Yes, there are expenses that go along with initiating such projects, however, HIS Love & Truth is committed to minimizing those expenses and make certain that as much as possible will go toward relief to the poor. This is our hope! This is our Desire! This is our Mission! So help us to be a help to others! Let us work together to save lives! Together, we can!

These people do not need a hand-out, they need a hand up!
We can make a difference...Serving one community at a time home and abroad!
Bread of Life Sabbaterians Inc

Apostle David Elima Apostle Rubie James Apostle Darrell Kinsey
Christian Discipleship HIS Love & Truth Min North West Alliance
254 722 948 542 (253) 432-1543 (253) 200-7671


This site will be continually updated!