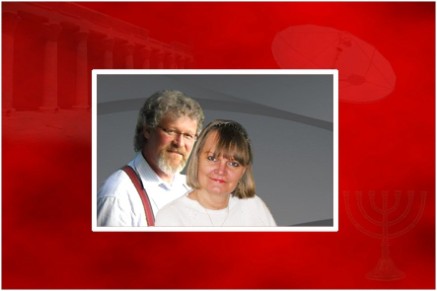 Please click on the photo to see more!

Apostle Catharina Schouten

Pastor Johan Schouten

Listen to the TWO WITNESSES written by Apostle Rubie James on audio with an elucidated read by the Anointed Apostle Catharina Schouten. A message so important for the Body, particularly the Elect, it is a must for the people of YHVH-GOD. Also listen to more anointed messages and prophetic word By Apostle Scouten—Those who have ears to hear, hear what the Spirit is saying to His people in this day!

Click here to be blessed & experience the anointing-Approx 40 min.

cross.tv is een multi-taal, op geloof-gebaseerde, online sociale media gemeenschap, welke een gratis dienst is voor iedereen om van te genieten. cross.tv 's waarden en morele normen voorzien in een familie-vriendelijke online netwerk dat verschillen van media functionaliteiten deelt. De cross.tv Gemeenschap weerspiegelt een verscheidenheid van christelijke bedieningen, kerken en theologische opvattingen binnen het christelijke wereldbeeld. cross.tv kan worden op diverse manieren worden gebruikt door individuen, gezinnen, groepen, kerken, organisaties, bedrijven en kunstenaars door: nieuwe ideeën, belangrijke visies, projecten, evenementen te presenteren en het delen van video's, audio-bestanden, foto's, gebeden, blogs, en het beheren van evenementen en live stream video's, alsmede het beheren van de vraag naar video-inhoud. Men kan nieuwe vrienden vinden , een nieuw publiek wekken, of gewoon netwerken en communiceren binnen hun eigen gemeente, contacten en vrienden over de hele wereld. De cross.tv gemeenschap is niet-exclusief in de christelijke denominatie en beschouwt zichzelf als een onderdeel van het wereldwijde lichaam van de christelijke gelovigen, op zoek naar stichting tussen alle christelijke kerken, stromingen en groepen. Wij geloven in het van elkaar leren en elkaar steunen, en gewoon in "Het Delen van De Glory".